ONLINE ORDER FORM

FULL COLOR POSTCARDS

offered in 3 convenient standard sizes: 8½" x 5½"  ●  4" X 6"  ●  5½" x 11"

*How Did You Hear About Us

--  3 easy steps to ordering  --

When filling out online orders please follow these instructions to make sure your order is processed properly.

Please fill out all contact information, name, telephone number, etc. to be printed on your order.

If you need extra numbers, email address or other information on your project,

please use the special instruction area located at bottom of order form.

1) Information to be PRINTED on your postcard.

* Fields marked with asterisk are mandatory.

ONLY INCLUDE INFORMATION YOU WANT

PRINTED ON YOUR POSTCARDS

*FREE Setup is for returning customers only, that have done postcards in the last 12 months from order date with NO CHANGES.

*Changes; Adding a number, logo or a photo change will be charged as a re-order with changes. Removing a number,  logo or photo will be charged as a re-order with changes.

Address

(OFFICE / BUSINESS)

Enter Shipping Address or Delivery Address

If different from above here ->

Note: Setup charge applies for any order if cancelled.

2) Type of Card You Want, Quantity & Project Information:


What postcard are you ordering?

If choosing from the postcard gallery: PLEASE include the card number's complete code from our website. (Example: #18 Fall Events)

Min. 200 qty for bulk mail.

Call for Small qty mailing cost.

Include your permit number and city:

Door hanger bags

(.08¢ EACH. INCREMENTS OF 100)

Photo

(On file, E-Mailed or No photo)

If faxing or e-mailing proof to a different number or email supplied, please

enter in box above.

*Additional Information or Comments.

*Addition Logos needed (REALTOR, Equal Housing, etc.)

*other information you want included on your order, please enter below.

UV Coating helps protect postcard when mailing the postcards

Expiration date and CC Billing address will be asked for

after clicking submit to ensure your payment security.

Do not forget to click on SUBMIT or your order will not be sent to us.

newwaymarketing.net

p: 720-870-5725   |    tf: 888-870-5725  |   f: 720-870-5612

for questions or job submissions  email: orders@newwaymarketing.net

This site is protected by copyright and trademark laws under US and International law. All rights reserved.

© 1982 - 2018 www.NewWayMarketing.net

SHIPPING / DELIVERY:  All orders can be picked up at our office Mon. - Fri.  9:00 am - 5:00 pm.

Please contact our office for estimated shipping/delivery charges. Shipping charges are based on

standard UPS or USPS current rates. UPS rates for residential are higher rates then business addresses.

Not responsible for delivery delays due to weather conditions.

If paying with check or cash: enter NA in  "Name on Card"  and  "Card Number"

before hitting the "SUBMIT" button or your order will not be processed.



Team and or other Sports schedules shown are public information and provided solely for the convenience of professional sports fans.

New Way Marketing is not sponsored by, affiliated, connected, or associated with any of the following: the Colorado Rockies professional Baseball organization or the MLB, the Denver Broncos professional Football organization or the NFL,  the Denver Nuggets professional

basketball organization or the NBA, Colorado Avalanche professional Hockey organization or the NHL,  the Colorado Crush professional

Football organization or the AFL, the Colorado Rapis professional Soccer organization or the MLS, the Colorado Mammoth professional

lacrosse organization or the NNL, the Colorado Rage professional Hockey organization or the Central Hockey League, NASCAR or the Nextel

Cup racing, National Association for Stock Car Auto Racing.

15334 East Hinsdale Circle, Suite 1B ● Centennial, Colorado 80112

Before hitting the submit button did you,

1) Did you choose your quantity?

2) Did you choose postcard size?

3) Did you choose the Design of your Postcard?

4) Did you choose your printing option?

5) Do you want protective UV Coating?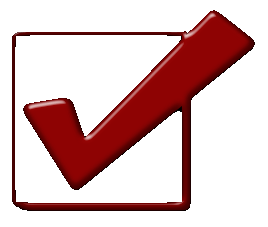 Email us your photo, logo, mailing list to: